01 Apr

Behind The Biz – Lisa Moran Ltd.

Our "Behind The Biz" blog series takes a deeper dive into the amazing people behind the businesses here inside the Atrium Shops at Eton Chagrin Boulevard. This week's spotlight is Lisa Moran Ltd.
Behind The Biz – Lisa Moran Ltd.
Beautiful, timeless, and exclusive can be used to describe the clothing at Lisa Moran Ltd. Owner, Lisa Moran, has been in the business for 30 years and only plans on growing. Her vision has stayed the same from the beginning: dressing women beautifully while giving them the best experience possible. Come shop with Lisa and you will never want to shop anywhere else.
Lisa loves fashion but wanted to be her own boss. She wanted to have the flexibility to live her life the way she wanted, to have a family and a career. After opening her store in 1990, she had 3 children, all of whom spent the first 6 – 12 months in the store with Lisa as she ran her business.
Lisa's attention to detail, customer service, and passion for the industry sets Lisa Moran Ltd. apart from other boutique shops. She carries unique brands that you won't find in any other shop in Cleveland. One of her favorites is Algo Switzerland – this sportswear brand is all custom made with your unique measurements. Customer service is Lisa's number one priority. "We just want to make your experience, the whole thing, the absolute most pleasant," Lisa says. At the end of the day, Lisa wants her customers to know that if they aren't happy with their dress, or custom piece of clothing, they are not taking it home. She goes the extra mile to really make sure that her customers are 100% happy with their purchase.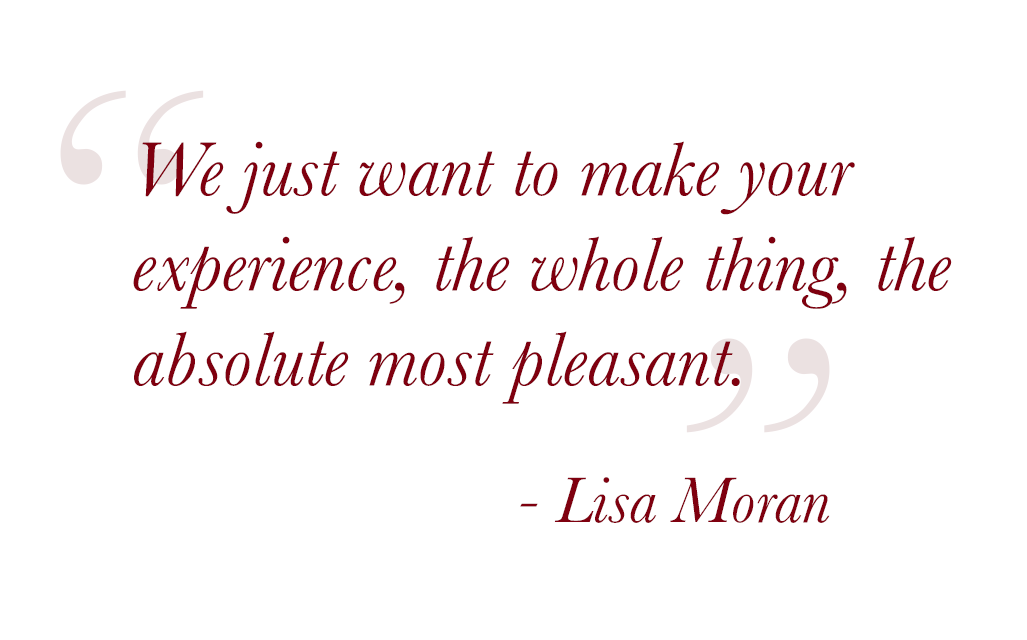 The team at Lisa Moran Ltd. consists of 9 hardworking employees, all of whom Lisa trust to give the same experience to her clients as she would. Vera, head of alterations, has been working with Lisa for 28 years and Mary, Lisa's assistant, has been with the company for 30 years. Something that people might not know about Lisa Moran Ltd. is that there is a filing system that has details about each customer – what they like, their style and previous purchases. Because of this, someone will always be able to help you find exactly what you are looking for.
Over the years, Lisa has really gotten to know her customers. Some of her clients that shopped at her store 30 years ago are now some of her closest friends. Building these relationships has been so important to Lisa, not only personally, but to her business as well. She relies a lot on word-of-mouth to get her name out there, so having loyal customers who she also considers friends is everything.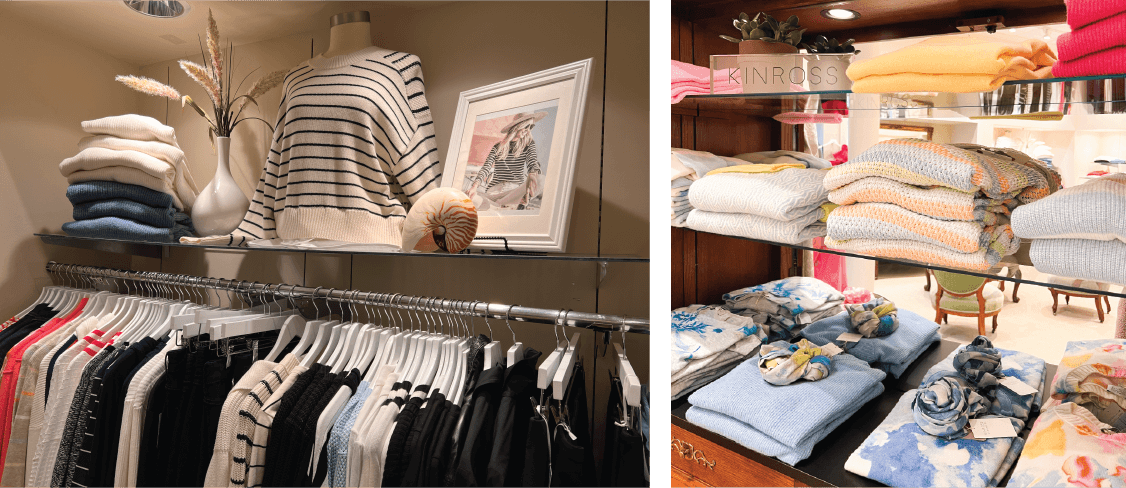 When shopping around for new items to bring in the store, Lisa's goal is to find beautiful clothes that look good on a variety of women. She will never follow a trend to the point of being untrue to her brand. Trends sneak into every line, but to Lisa, what's most important is shopping for timeless pieces that will work for all types and styles. Walking past the store, you will notice the bright pops of color that line the racks. Lisa has always sold bright colors in her store, "You won't find much beige," she says. She's not afraid to take risks with color because she knows her client base and knows that they aren't afraid of a little color either.
Lisa and her team will stop at nothing to make sure you look and feel your best. Whether you're in need of a mother of the bride or groom dress or a business casual outfit for an office event, your experience will be nothing short of perfect. You'll walk away feeling confident, beautiful, and like you've really been taken care of. Stop by today to get to know Lisa and see her colorful store.