24 Nov

Everarbor Joins Eton Chagrin Boulevard's Unique Boutique Collection
Everarbor Joins Eton Chagrin Boulevard's Unique Boutique Collection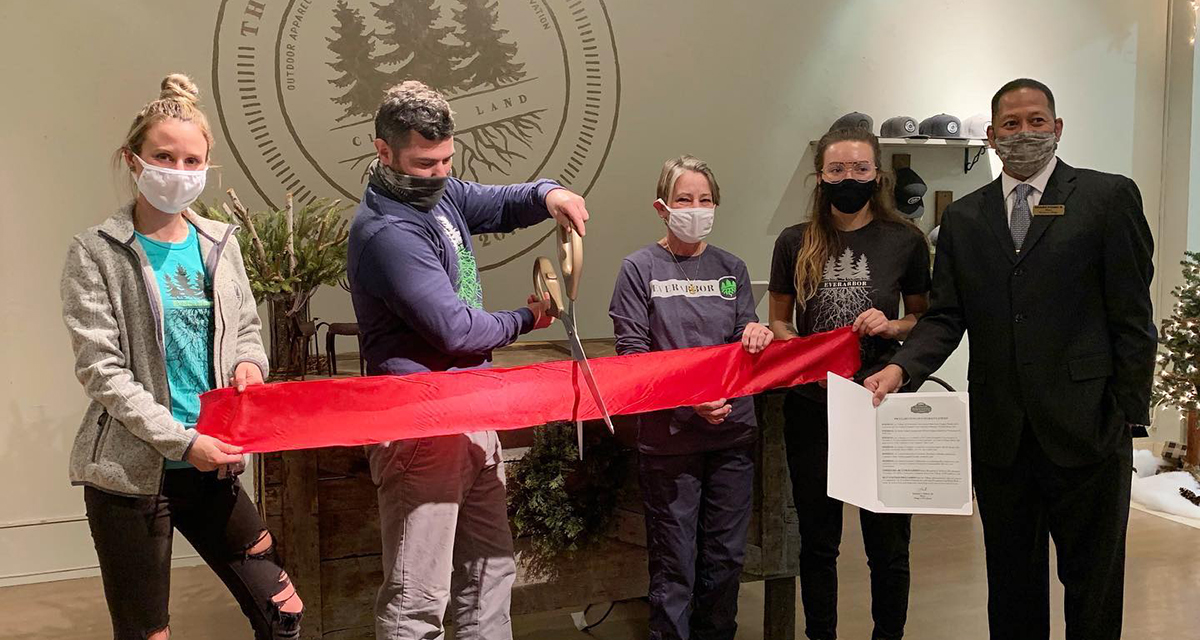 Eton Chagrin Boulevard is excited to announce they will be adding The Everarbor Company (Everarbor), a local outdoor lifestyle brand, to their collection of shops and boutiques inside of the mall on November 20. Everabor's unique approach to providing Northeast Ohio with quality products to enhance their outdoor activities and lifestyle is a welcomed addition to the East side community.
Everarbor was founded by Cleveland native Derek Skapes. After traveling through the Pacific Northwest and Southern California coast, Skapes wanted to bring the culture and appreciation of being outdoors back to Cleveland, along with the gear needed to enjoy the experience. He opened the Tremont shop in 2015, offering locally sourced apparel, products, and services. Five years later, Everarbor still operates at their original Tremont location, while also servicing Crocker Park in Westlake during the summer months, and now Eton all year round.
"Everarbor's unique approach inspiring Cleveland and Northeast Ohio to get outdoors makes this lifestyle brand a truly welcomed one here at Eton," said Stacie Schmidt, Vice President of Marketing & Communications for Stark Enterprises. "Our boutique mall is filled with wonderful locally owned businesses that all support one another and offer unique services, products and items you can not find anywhere else. In time for the holiday season, we are thrilled to add their community driven mission to Eton."
One of the best-selling products developed and sold at Everarbor is Everbrew, an Ohio Department of Agriculture trademarked and certified specialty fertilizer and soil additive, made from locally sourced coffee shop and brewery byproduct. The company works to ensure that their products are not only ethically sourced, but also supports and connects with other local businesses. Aside from Everbrew, the shop at Eton will also sell apparel, accessories and their Everglow candles. To see their entire product line, visit everarborco.com.
The Everabor Company will be located inside the mall at 28601 Chagrin Boulevard close to Pinot's Palette and soon-to-be The Macaron Tea Room, opening in February 2021. The shop will host a ribbon cutting ceremony and soft opening on Friday, November 20 before officially opening on Saturday, November 21 at 10 AM, offering sales and discounts on several items throughout opening weekend.
For more information on Everarbor and everything else going on at Eton Chagrin Boulevard, visit etonchagrinblvd.com/everarbor and follow @EtonChagrinBlvd on Facebook, Instagram and Twitter.