24 Nov

Food & Fashion with your Furry Friend
Food & Fashion with your Furry Friend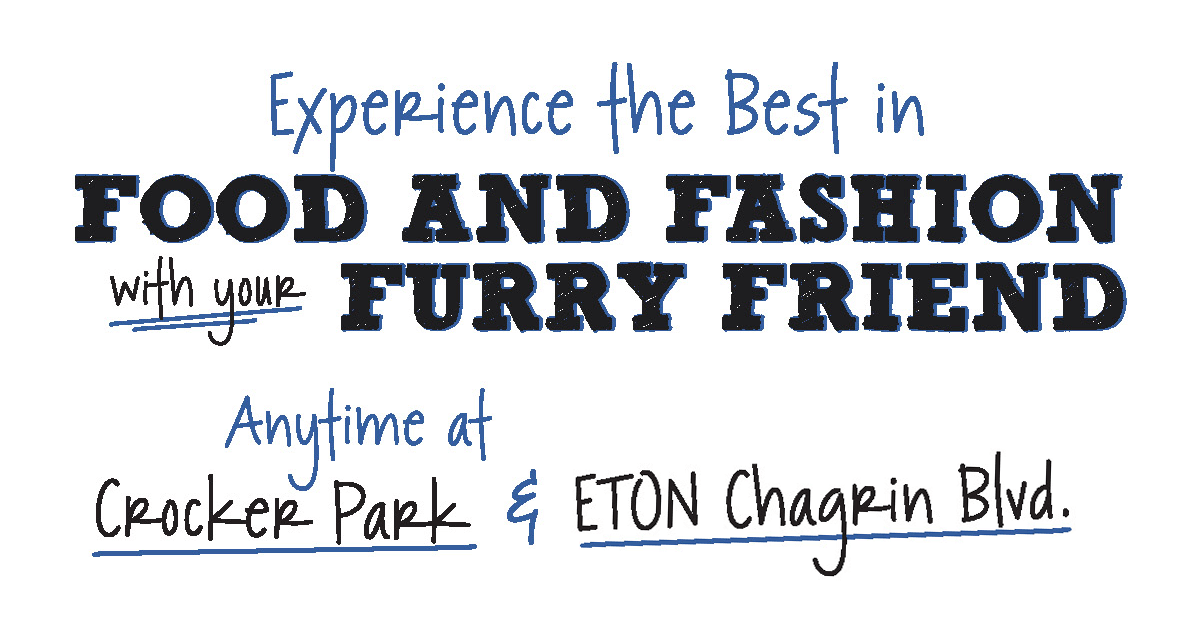 Research has shown that dogs can bring significantly positive health benefits to their owners; including relief of stress, anxiety and loneliness. We think that is the perfect excuse to fit them into just about everything you do! At Eton Chagrin Boulevard in Woodmere and Crocker Park in Westlake, several stores, restaurant patios and interactive events are pet-friendly to help you enjoy the best parts of life, and experience all the best in food and fashion that Cleveland has to offer, with your furry friend.
Eton Chagrin Boulevard boasts over 25 pet-friendly stores. Walkable sidewalks covered with award-winning garden displays make strolling from store to store even more enjoyable and ideal backdrop for a photo session of your pup. Think starting your day with a coffee and pastry from Barnes & Noble's café as you relax and flip through a few books and magazines before walking down to Lululemon Athletica as your pup takes in all the smells of the scenic route. After that, head to Lucky Brand for a great Summer dress or pair of jeans for your upcoming Summer plans before heading indoors to Eton's Atrium to shop the most eclectic, locally owned boutiques. First stop, Amy's Shoes & Apparel to find the perfect Summer sandals before making your way to The Powder Room Makeup Oasis & Boutique for one of their relaxing beauty services. Before you go, stop by Trader Joe's for some yummy dog cookies for the ride home.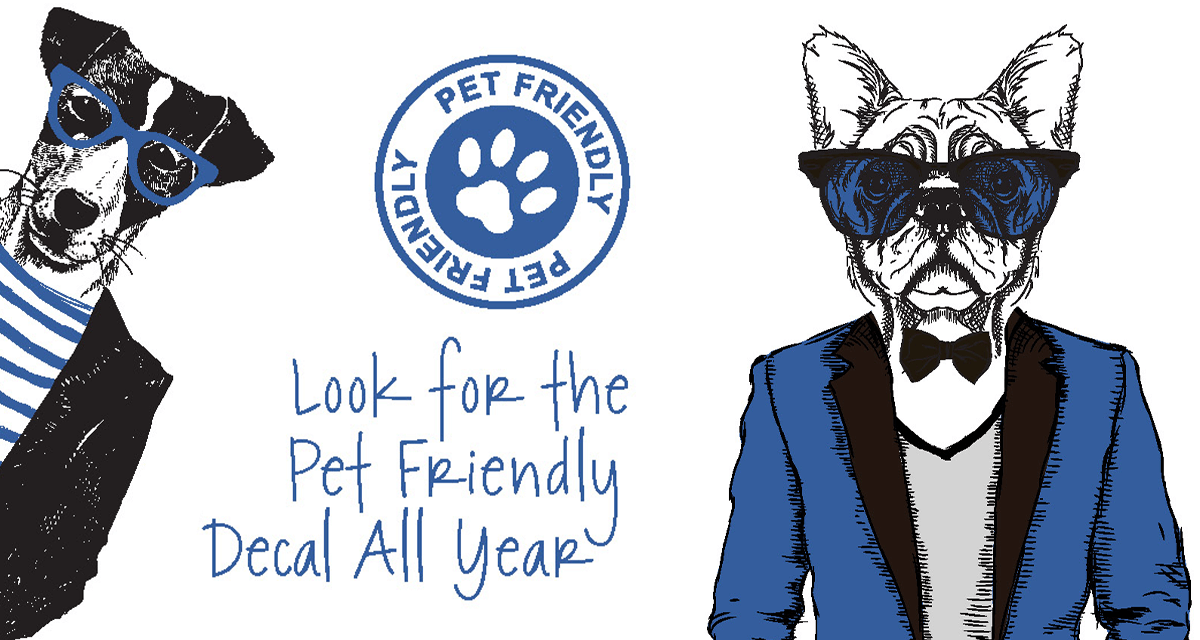 Day dreaming of the most ideal Summer day, spending it out and about with your pet on the West side of Cleveland? Crocker Park has over 70 stores and patios that are all pet-friendly. Yep, patios too – so you can grab a drink, have a date night or lounge with friends and have your four-legged companion in tow. Alleviating the stress and worry of cutting your fun plans short to go home and tend to your loving pooch, enjoy yourself with both a good time and a stress-free experience.
Think starting off a bright, Saturday morning by heading with your pup to Crocker Park's West Park and picking up a made to order crepe from newly opened Crepes in the City. Pet-friendly and quaint as can be, this café instantly transports you to Europe- and you don't even have to purchase plane tickets! With your crepe in hand, stroll on by the North Union Farmers Market for fresh produce, bakery and so much more from local area farmers. With a full stomach, set out shopping with your furry friend to Athleta to update your workout wear, then to Pandora for that special charm or piece of jewelry. A short walk away to Comet Alley, shop local at Cleveland Clothing Co. for a new Cleveland themed baseball hat and leash for your pup and Kernels by Chrissie to grab a bag of popcorn to share. After all that shopping, indulge at Aveda salon & spa and finish the evening by meeting friends on Barroco Arepa Bar & Concert Café's patio for incredible drinks, delicious arepas and guacamole. Staying a while is no hard task with Music in the Park's summer concert series playing in the background electrifying Crocker Park with fun, live music.
Whatever your ideal day with your dog will be, create it with us at Stark Enterprises' Crocker Park or Eton Chagrin Boulevard, where it is all about experiencing Food & Fashion with your Furry Friend!
For a complete list of stores and eateries that are pet-friendly at both lifestyle centers, visit crockerpark.com and etonchagrinblvd.com and look for the paw print decals on participating store fronts!