14 Apr

Heritage Steak and Whiskey Coming to Eton Chagrin Boulevard This Summer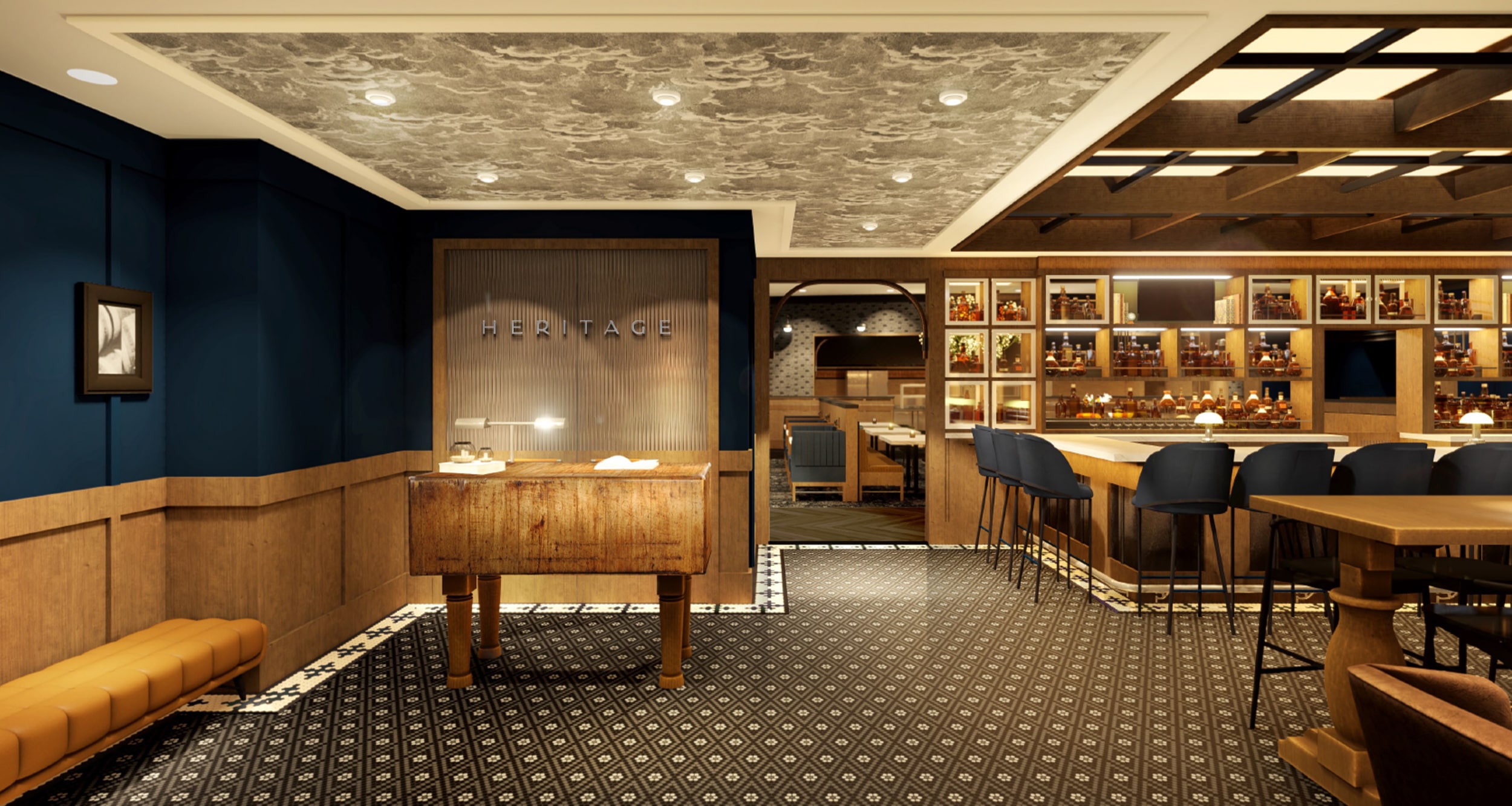 Heritage Steak and Whiskey Coming to Eton Chagrin Boulevard This Summer
Restauranteur Doug Petkovic announced that he will be opening a new concept, Heritage Steak and Whiskey, at Eton Chagrin Boulevard this summer. He has spent the past year transforming the former Fleming's space along the east end of the shopping center into a modern steakhouse.
"First of all, I have to have people walk in here and go, wow, this isn't Fleming's," Petkovic said of his plans, adding that the offerings will consist of "your basic steakhouse menu, plus a few extras".
According to Petkovic, the space had solid infrastructure, but required modernization to improve its service, menu, and setting. The renovation will include an expanded bar that will face the front patio. French doors will connect the restaurant to the patio which will be outfitted with stylish furniture.
"We couldn't be happier to see Doug's vision come to life here at Eton," said Vice President of Marketing and Communications Stacie Schmidt. "We're very excited to once again have an exclusive steakhouse and cocktail bar to serve the wonderful community here in Woodmere and beyond."
In addition to grilled steaks and chops, Heritage Steak and Whiskey plans to serve DORA beverages, provide free valet, and host an "aggressive happy hour" five days a week to restore the vibrant cocktail scene in the area.
This new venture is a solo project for Petkovic, who is a partner in Michael Symon Restaurants, including Mabel's BBQ which opened its second location last year also at Eton Chagrin Boulevard. The new restaurant, which will be located at 28869 Chagrin Boulevard, is slated to open mid-June.