24 Nov

Stark Enterprises Restaurant Week To Benefit Greater Cleveland Food Bank
Stark Enterprises Restaurant Week To Benefit Greater Cleveland Food Bank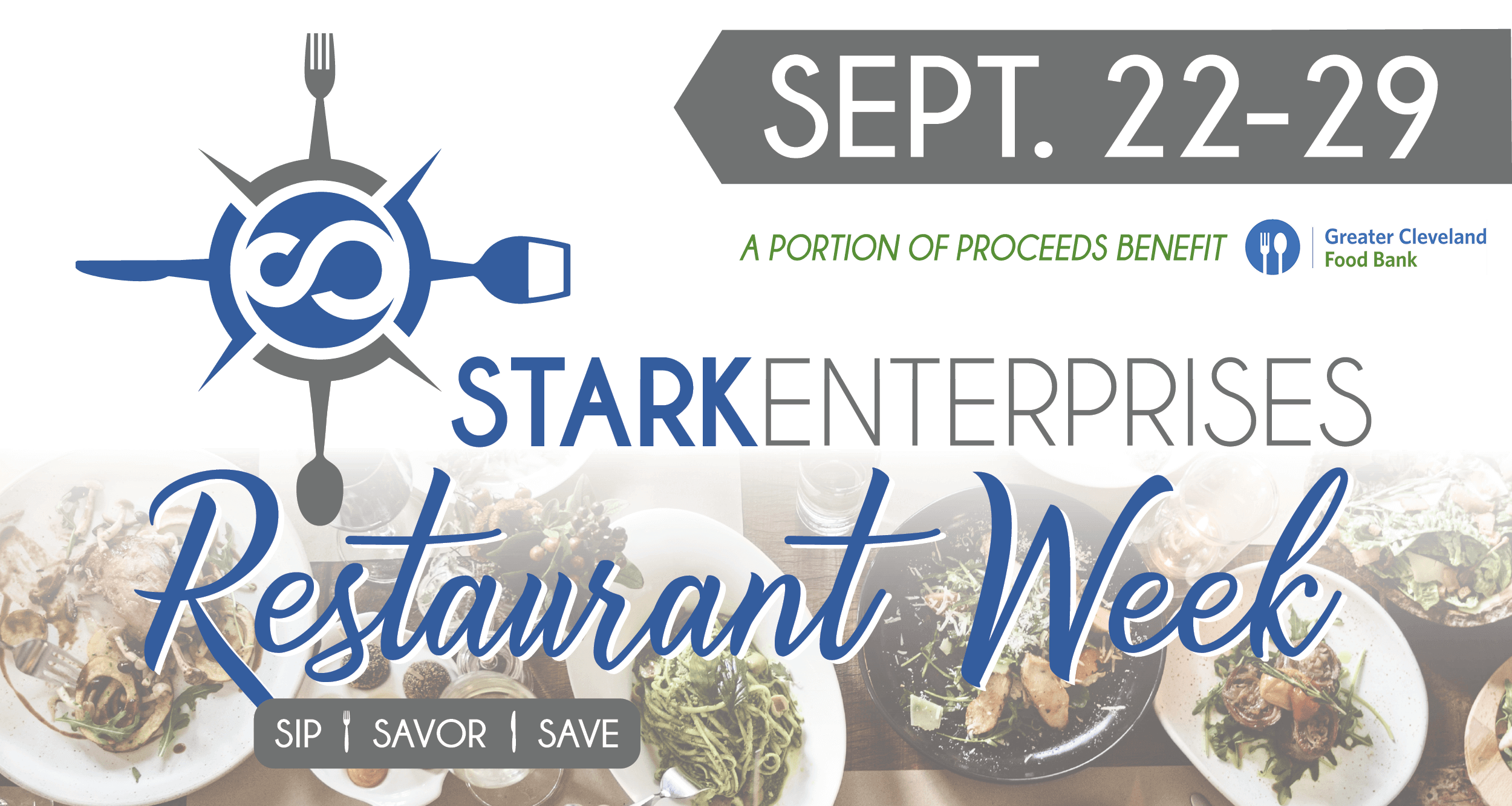 Cleveland, Ohio (August 5, 2019)
Stark Enterprises is pleased to announce details for their second annual Stark Enterprises Restaurant Week taking place Sunday, September 22 through Sunday, September 29. New this year, the event will partner with the Greater Cleveland Foodbank to help support the organization's mission of providing nutritious meals to local communities in need.
Several restaurants within Stark Enterprises' lifestyle centers will offer special menus at tiered pricing for visitors to enjoy throughout Northeast Ohio. Price points range from $10-$30, and restaurants will be offering different meal options for lunch and/or dinner. At the end of the event, a portion of the proceeds made throughout the week will be donated to the Greater Cleveland Foodbank.
"We are so excited to bring back this fun, collaborative event to all of our Northeast Ohio properties," says Stacie Schmidt, Vice President of Marketing for Stark Enterprises. "We have so many unique dining options at our various lifestyle centers and we invite all to come out, try something new and support a fantastic local organization!"
Hyde Park Steakhouse and Cantina Laredo in Crocker Park, Taza: A Lebanese Grille and Bravo Cucina Italiana at Eton Chagrin Boulevard, Heck's Express at The Beacon in downtown Cleveland, and Aladdin's Eatery at The Strip in North Canton are just a sampling of the restaurants participating in Stark Enterprises Restaurant Week. For an entire list of restaurants and their menus, visit https://starkenterprises.com/restaurant-week.