16 Oct

Winter Woodland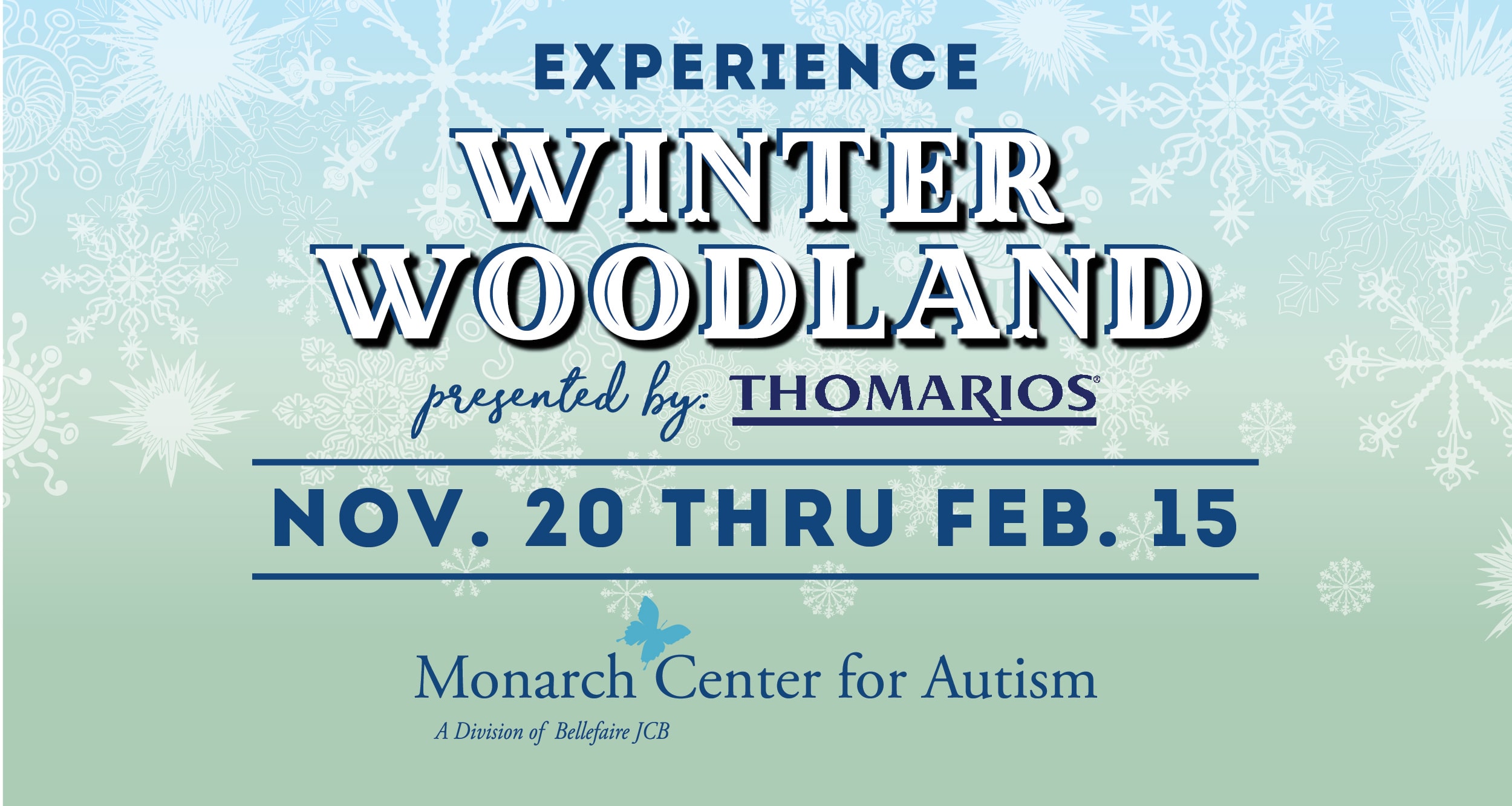 Date
Nov 20th – Feb 15th
Hours
Mon – Sat
10:00am – 6:30pm
Sun
12:00pm – 5:00pm
Location
Eton Chagrin Boulevard
28601 Chagrin Blvd
Woodmere, OH 44122
Event Details
They're back! We're celebrating the holiday season by once again transforming our award-winning outdoor gardens into a Winter Woodland with help from Monarch Center for Autism's talented students and Thomarios. 🌲❄️
November 20th through February 15th, both the inside and outside mall will be decorated with beautiful artwork made by Monarch's students using inspiration from winter animals & imagery, and the emotions that this past year has brought to us all. Coupled with the elaborate holiday décor Eton displays annually, this Winter Woodland will be one to truly enjoy and experience.
A special thanks to this year's sponsor Thomarios for helping make this all possible!
Eton's Winter Woodland exhibits were created by students, who spent 6 weeks working one-on-one and in small groups with Monarch's Art Therapists and teachers to create art inspired by the winter season. Students from Monarch Transition Education Program (MTEP) created the exterior sculptures, and students from Monarch's Preschool, Lower, Middle, Upper, and High School created the interior artwork.
Monarch students used a variety of therapeutic techniques and medium to visually express themselves and their unique styles. The final collection displayed throughout the property, showcases the talent, hard work and creativity of Monarch's students, and it highlights the tremendous capabilities of individuals with Autism Spectrum Disorder.
If you'd like to make a donation to Monarch Center for Autism, please contribute to the box located inside the mall, or visit monarchcenterforautism.org/supportus.