09 Feb

Ab & Flow Pilates Studio Opens at Eton Chagrin Boulevard
Ab & Flow Pilates Studio Opens at Eton Chagrin Boulevard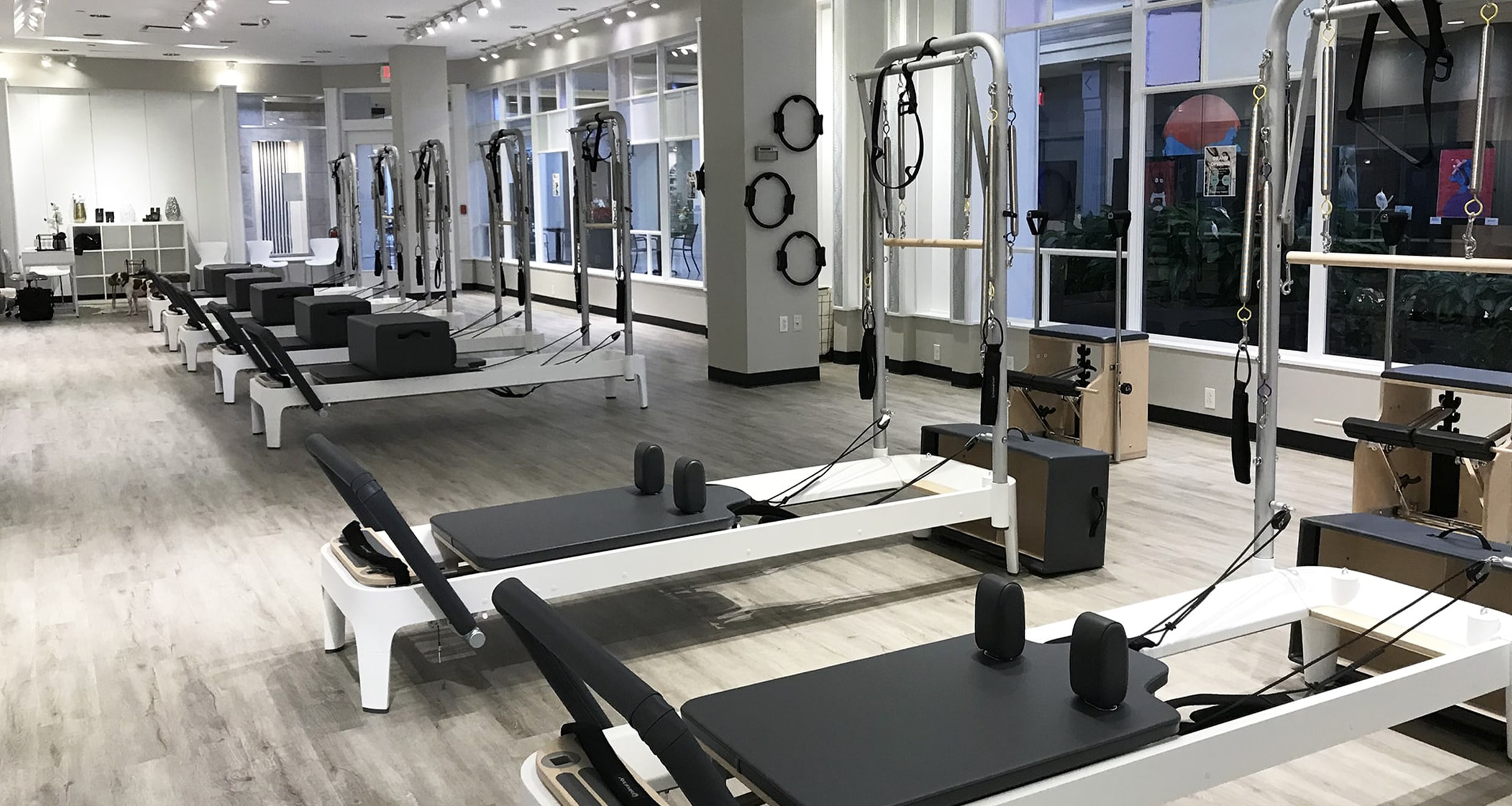 Ab & Flow Pilates Studio Opens at Eton Chagrin Boulevard
Eton Chagrin Boulevard is thrilled to welcome Ab & Flow, a boutique Pilates studio based in Chicago, inside The Atrium. This studio marks the second location to open, and the first one in Ohio. Offering private, semi-private and group classes, Ab & Flow focuses on personalized Pilates experiences for every client. The new studio features state-of-the-art equipment and classes that tailor to different fitness levels. The studio opens alongside the many health-focused offerings located inside The Atrium of Eton Chagrin Boulevard, including, Restore Hyper Wellness, Gingie Spa, The Powder Room and GetALift Studio. Ab & Flow perfectly complements the wellness options for visitors of Eton to create a well-rounded routine for their health and happiness.
The studio offers many challenging, different, and fun sessions for all fitness levels. Beginners can sign up for the #BasicAF session, a great class for anyone newer to Pilates. Advanced Pilates enthusiasts will enjoy the #SweatyAF session. All levels can benefit from the various sessions available to sign up for. Private, one-on-one sessions are available for special focus on personal needs and goals. Ab & Flow will celebrate its grand opening with a ribbon cutting ceremony this Friday.
To view a schedule of classes and to sign up, visit abandflow.com.