26 Apr

Behind The Biz – Dino Palmieri Salon
Behind The Biz – Dino Palmieri Salon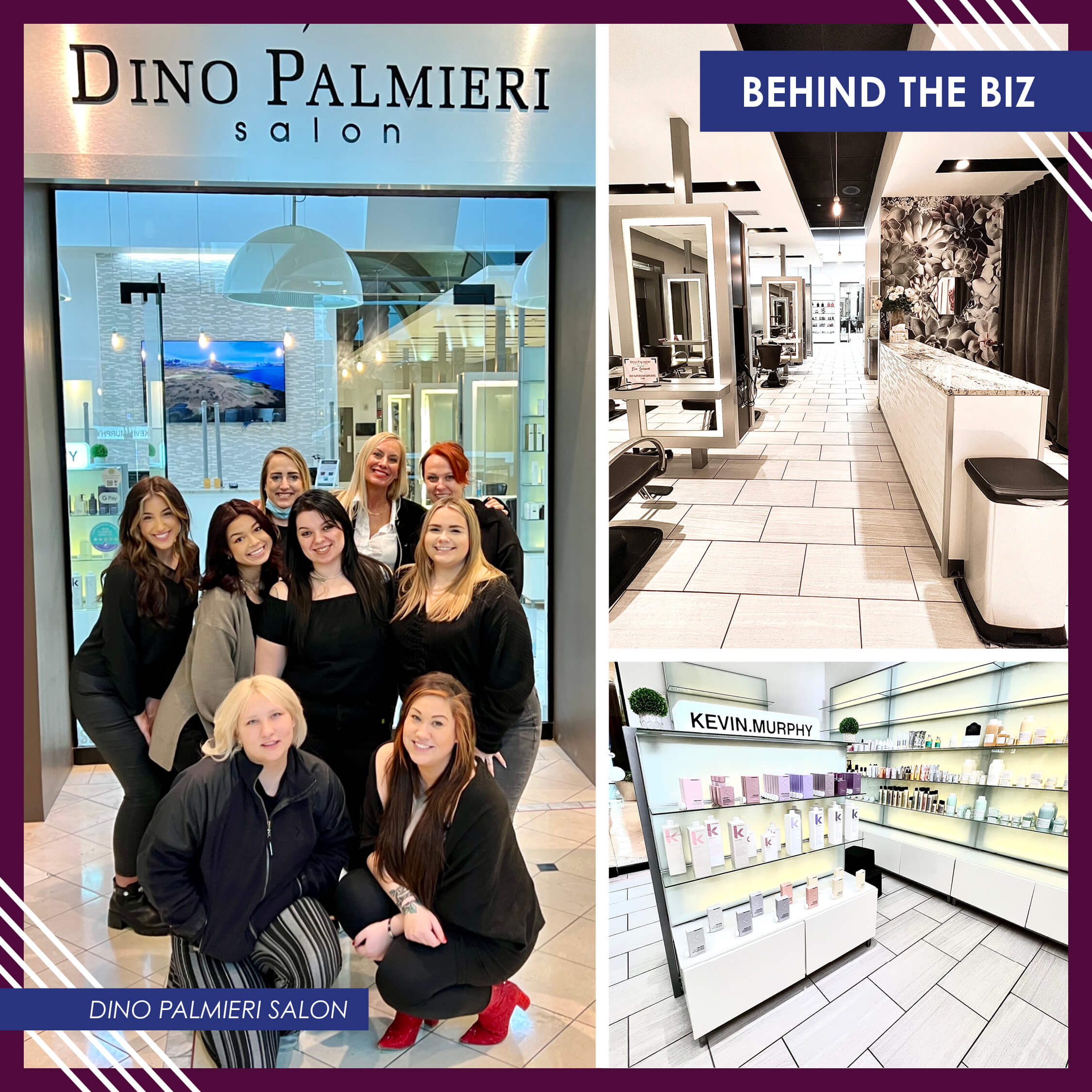 Our "Behind The Biz" blog series takes a deeper dive into the amazing people behind the businesses here inside the Atrium Shops at Eton Chagrin Boulevard. This week's spotlight is Dino Palmieri Salon.
Behind The Biz – Dino Palmieri Salon
Finding a hairstylist that you can trust can be hard. However, it's not hard to see why the clients at Dino Palmieri Salon keep coming back. There's a reason the Dino Palmieri brand has been around for so long, 37 years to be exact, and that's the level of expertise and care each employee has for the industry.
Owner and founder, Dino Palmieri, first started working as an apprentice in a salon when he was 14 years old in Italy. He then moved to London at age 17 to master the craft. He moved to Cleveland in 1977 and shortly after, opened up his own salon. The salons have expanded all throughout Northeast Ohio, their Eton location being the most recent addition, opening 8 years ago, says Shannon, assistant manager.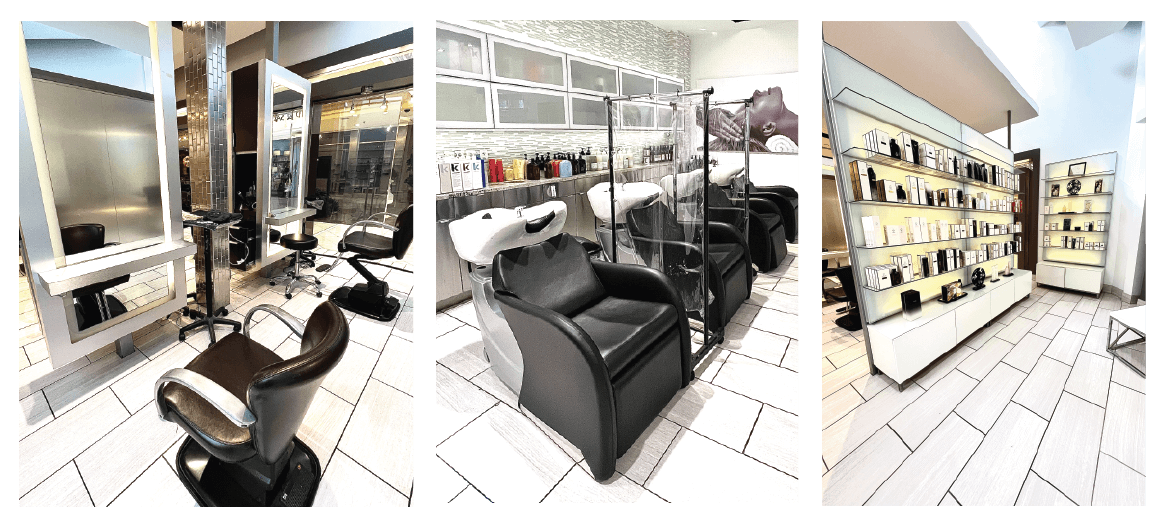 The experience of going to a hair salon should be fun, easy, and enjoyable. Each stylist at Dino Palmieri aims to make you feel as beautiful as possible and to make sure you have a smile on your face when you walk out the door. The stylists recognize this and make your experience top priority. The stylists use a variety of high-end products that will leave your hair feeling soft and healthy. Daizha, one of the stylists, showed some of her favorite products, including the Oribe Royal Blowout and Kevin Murphy Body Builder Mousse. These stylists use nothing but the best on their clients and each of the products they use can also be purchased so you can continue to feel like you just left the salon. The stylists at Dino Palmieri are all different, they have varying specialties and niches. If you are a new client, "you will 100% find a stylist that works for you," Shannon says. I recently went into the salon for a blowout, provided by one of the stylists, Maisy. I left the salon feeling beautiful! Watch my experience here!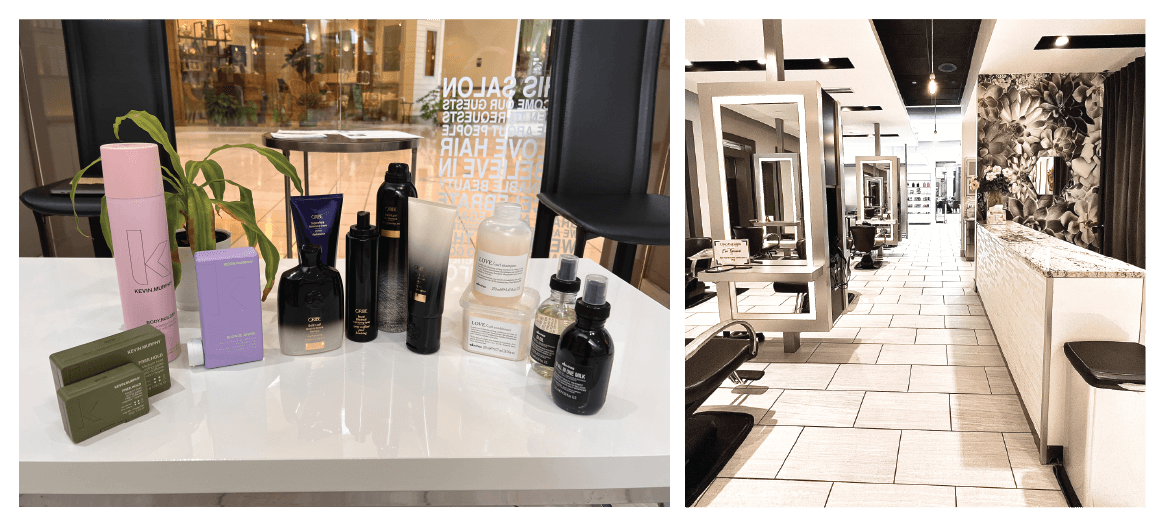 There's an emphasis on education at Dino Palmieri. The New Talent program at the salon is for stylists that come right out of school. This program allows new stylists to figure out what their niche is while working in a real salon. New stylists will be eased into the industry, gaining confidence in themselves and their abilities. After they go through this program, they are then moved up in the business, but still furthering their education and keeping up to date with new trends and techniques. To aspiring hair stylists, Daizha says, "Go where you can grow." Get experience in a salon that values education and training. She says to step out of your comfort zone, try something that scares you, and never assume you know everything. Shannon and Daizha both agree that this is such a rewarding profession and encourage new stylists to stick with it.
Because of the emphasis on education, all the stylists have a diverse skillset and knowledge base. Something that new clients might not know about the salon, is that complimentary consultations before your first appointment are available. This allows the stylist to learn more about what your expectations are for your hair or what you want to change. You can determine then if the salon or stylist is a good fit for you or get recommendations for other stylists at Dino Palmieri that have more of a specialization in what you are looking for. Stylists at Dino Palmieri will always be honest with you about your hair. They openly communicate with you as they work on your hair to make sure you know what's happening every step of the way.

The employees at Dino Palmieri are like one big family. They are constantly inspiring each other and always willing to help their fellow coworkers; no job is too small. They respect each other because they all respect the profession, knowing how much work, skill, and passion go into each client's hair. Dino Palmieri Salon is committed to helping you look and feel your best and will stop at nothing to ensure that you have positive experience at the salon.