27 May

Behind The Biz – Dr. Storck, Plastic Surgeon
Behind The Biz – Dr. Storck, Plastic Surgeon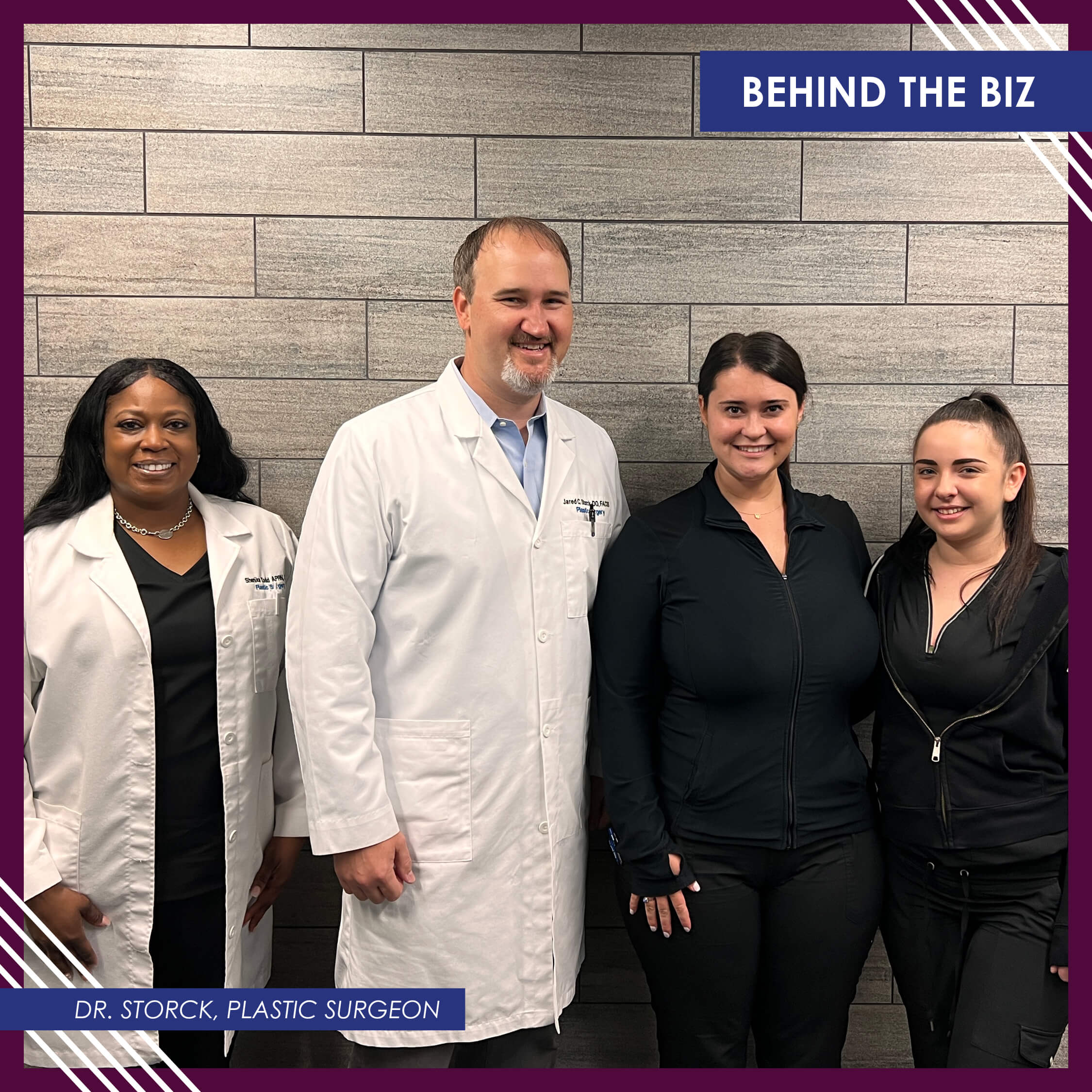 Our "Behind The Biz" blog series takes a deeper dive into the amazing people behind the businesses here inside the Atrium Shops at Eton Chagrin Boulevard. This week's spotlight is Dr. Storck's Plastic Surgery Practice.
Behind The Biz – Dr. Storck, Plastic Surgery
We all write down what we want to be when we grow up when we're kids in grade school and surgeon is exactly what Dr. Jared Storck wrote.
Dr. Storck's family are originally from the Cleveland area, but because his dad was in the Air Force, he moved around a lot, receiving his undergraduate degree from Virginia Tech and his Doctor of Osteopathic Medicine from Lake Erie College of Osteopathic Medicine in Pennsylvania. He ended up back in his home state though, opening up his own practice in 2013, and his second location last year right here at Eton Chagrin Boulevard following seven years of training in the Cleveland Clinic Health System.
Over the years, Dr. Storck has learned that surrounding yourself with quality employees that bring positivity and laughter to the workplace means everything. He has a solid staff of dedicated and high achieving nurses and nurse practitioners, who all contribute to the growth of the practice as a whole. Dr. Storck and all employees value honesty, they won't try and sell you something that isn't right for you and your health. They will inform you of all your options and help you make the best choice. In the future, Dr. Storck sees his practice expanding, adding new talent to the team and maximizing their footprint all across Northeast Ohio.
At Dr. Storck's practice, the biggest area of growth has been in botox and filler for people in their 20s and 30s for preventative maintenance. Especially with the pandemic, people have been looking at themselves in Zoom screens and wishing they were a little tighter here and there. Lip fillers have been extremely popular with the use of masks – a 700% increase since before the pandemic. People can heal fully with a mask on, and no one would ever know they had anything done.
Dr. Storck says that the most rewarding experience of his profession is allowing people to feel like themselves again. Some of his patients are breast cancer survivors in need of reconstruction surgery after their long journey with their illness. He builds a personal relationship with these patients, seeing them often and being right there with them as they go through one of the hardest obstacles in their lives. Once they see results, their confidence is back, and they feel beautiful again.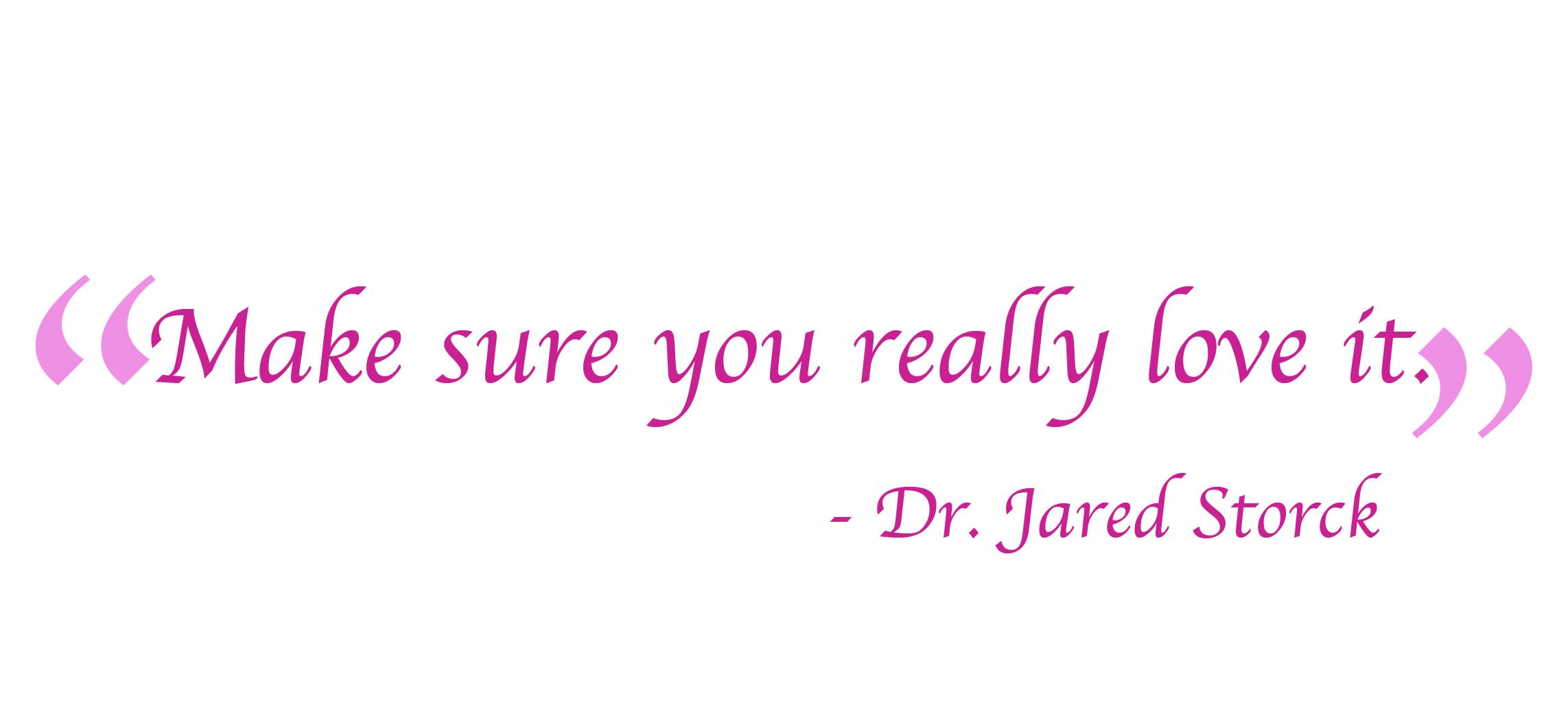 To anyone who is interested in becoming a surgeon or plastic surgeon with their own practice, Dr. Storck says, "make sure you really enjoy it." It's a long process to get to the point where you can open your own practice successfully. He also says that in all your training in school, you won't learn how to be a small business owner. You must be willing to take the risk of starting your own business and following through. There are so many ways to go with plastic surgery, so many subcategories fall under it. There are always new skills to learn, and areas to grow in.
There's a long list of accolades that Dr. Storck has acquired over the years. Some of them include Preceptor of the Year Award 2015 & 2016, Ohio University Heritage College of Osteopathic Medicine, given to the top Specialty Medicine Physician Teacher and Preceptor, Center of Distinction Award for Service provided at University Hospitals Portage Hyperbaric Medicine Center, Medical Director, 2015 – 2021. Most recently that center was named to the President's Circle in 2020 and 2021 and this represents unprecedented recognition prior to his arrival. In the Fall 2022, Dr Storck will become the National Chair for Plastic Surgeons at the American College of Osteopathic Surgeons which is the top leadership position for osteopathic plastic surgeons in the country.  Visit drjaredstorck.com to see all of Dr. Storck's background.
Whether you're a new patient coming into a plastic surgeon's office for the first time, or you're a regular, you'll always be fully taken care of with honesty and kindness at Dr. Storck's practice.