18 Apr

Behind The Biz – The Powder Room

Our "Behind The Biz" blog series takes a deeper dive into the amazing people behind the businesses here inside the Atrium Shops at Eton Chagrin Boulevard. This week's spotlight is The Powder Room.
Behind The Biz – The Powder Room
When you visit Kelly, Cara, and Karli at The Powder Room Makeup Oasis and Boutique, it's like stopping by your girlfriend's house that just happens to have a lot of fun makeup and skincare to play with.
Kelly Miron opened up The Powder Room almost 15 years ago after working as a professional makeup artist in San Francisco for brands like Clinique and Yves Saint Laurent. She now has almost 30 years of experience under her belt. Over the years, Kelly has worked on so many faces, of all ages and colors. She knows that this is not a one-size-fits-all industry; every face looks different and has different needs. It takes skills and years of experience to fully understand this. The Powder Room offers a wide range of services, from makeup services to body treatments. From the minute you walk in the door, Kelly will make sure that your experience is perfect, and one that will keep you coming back.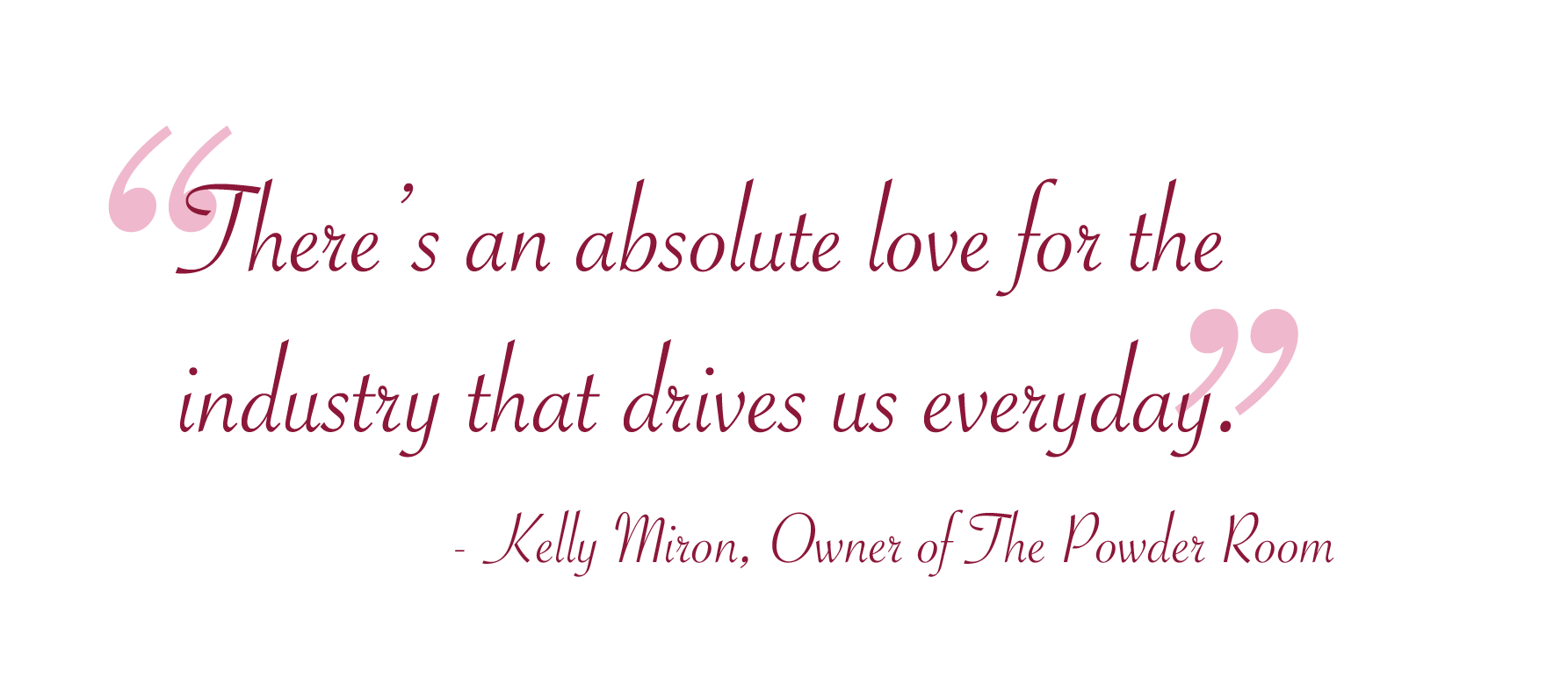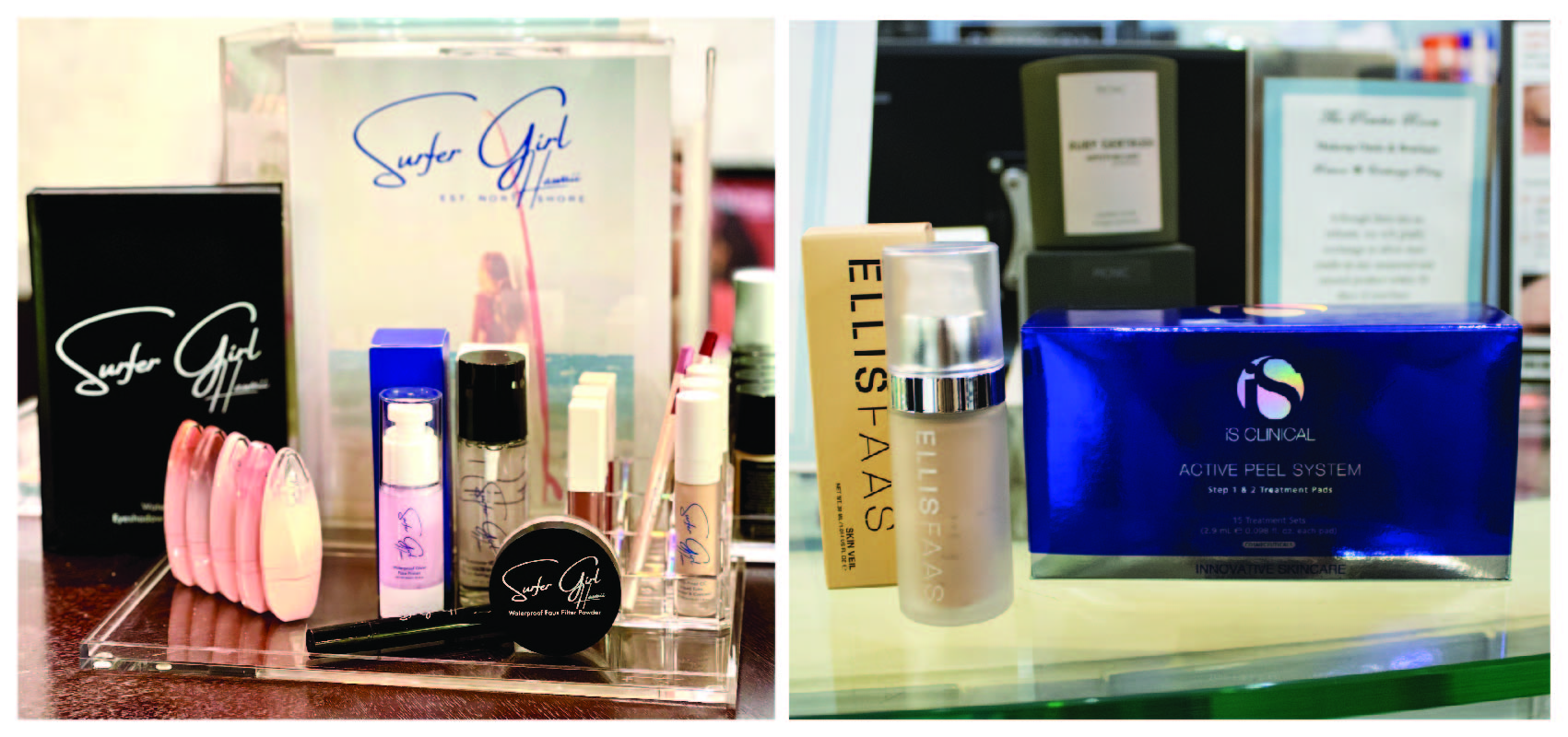 Kelly's two employees, Cara (professional makeup artist) and Karli (licensed esthetician) are both experts as well and are just as dedicated to the industry as Kelly. To Cara, being a professional makeup artist is more than just putting makeup on people. There's a reason behind every decision, color and product choice. A professional makeup artist should not only be educated but be continuing their education as new trends and products come and go. They both take their jobs seriously, prioritizing their clients' needs above all else while continuing to provide their expertise to make them look and feel their best. "It's so much fun for me; it doesn't even feel like work," Karli says.
Each and every product in the boutique has a purpose and works. No new product comes into the store without being researched and tested. Kelly is very particular with this process, allowing her to fully support each product she sells. One thing that people might not know about The Powder Room is that they have a doctor affiliation – they work with Dr. Husni, a Beachwood plastic surgeon, to ensure that the skin care they sell and promote is effective. They were one of the first in the area to acquire a doctor affiliation.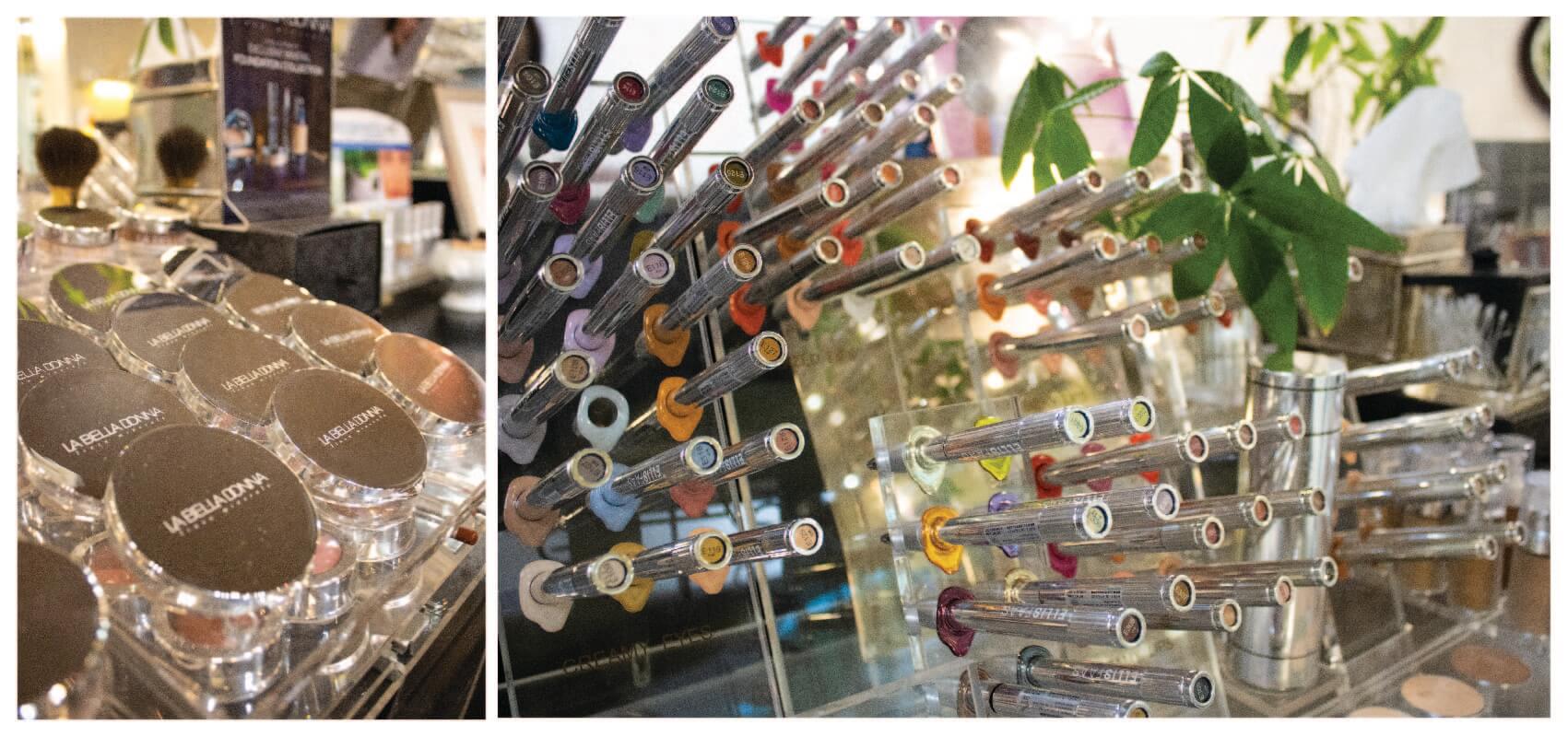 To someone interested in getting into the industry, Kelly and Cara agree that it takes a certain kind of passion and drive. You need to be able to work with people and listen to them. The first step an aspiring makeup artist should take is getting a job behind a makeup counter at a department store. Putting makeup on real people and different types of faces is the most important skill to have in this industry. After gaining experience behind a counter, that's when you'll know if this is something you really have a passion for. The next step would be to get as much education and training as possible. Never stop learning.
Because of social media, women and young girls are made to feel like they need to have a certain look, that the features they possess that have been passed down from their parents or heritage should be covered up. These are the features that should be celebrated and enhanced. The experts at The Powder Room aim to make you feel as beautiful as you look. They will never cover up who you are or the features that make you unique. The belief system they all share about makeup is all about bringing out the best of what you have and what makes you different. It should never make you look like someone else because you are beautiful just the way you are.